Suriname's vast and ancient rainforests remain one of the world's best-kept natural secrets, but the global demand for an age-old mineral threatens to destroy them. Record high gold prices over the past decade have triggered a massive gold rush across the country and the Amazon at large, resulting in the destruction of thousands of hectares of rainforests and the contamination of major rivers with highly toxic materials. Caught in the middle of this environmental devastation are indigenous and Maroon (contemporary descendants of formerly enslaved Africans) communities, whose livelihoods are increasingly tied to partaking in mining activities within their territories, with detrimental consequences for their well-being.
Gold mining: a time lapse view
Small-scale gold mining, as seen from an airplane. (Imagery courtesy of Google ©2015 DigitalGlobe)
This map journal tells the story of Sranan gowtu (Surinamese gold, in the local tongue).
Gold mining in Suriname is taking place in remote areas, remaining unseen by much of Suriname and the world at large. Fortunately, advancements in mapping tools and satellite imagery allows for much improved monitoring and visualization of the spread of mining activity.
This Google Earth Engine Timelapse shows the expansion of mining activity in Suriname from 1984 through 2012, clearly depicting large expanses of rainforest giving way to muddy pools full of toxic materials. Note the rapid increase in gold mining activity shortly before the turn of the 21st century.
Use the bookmarks below the Timelapse to explore key areas of gold mining expansion. You can also pan or zoom in and out across the Timelapse manually, and adjust the animation speed using the tab below the year. Note: the timespan (1984-2012) is set by the Timelapse engine.  http://amazonteam.org/maps/suriname-gold/ (Source: Google Earth Engine and Time Machine Google Earth Engine Annual Timelapse Editor)
Biodiversity and forest cover
Suriname's verdant rainforest, near the indigenous village of Tepu on the Tapanahony River.
Located in the highly biodiverse Guiana Shield region (shown here in orange outline), Suriname is among the most forested countries in the world. In 2012, Suriname's land that is classified as forest encompassed 95% of the country's entire area, globally surpassed only by its neighbor French Guiana. Suriname's pristine rainforest harbors numerous unique species, such as the famed blue poison dart frog and the Guianan cock-of-the-rock.
However, Suriname's great natural treasure is increasingly under threat. Since the 1960s, development and resource extraction incursions into the country's interior have become commonplace. These incursions have taken the form of dam-building initiatives, logging, bauxite mining, and as of the turn of the century, small-scale and industrial gold mining.
Data source: World Bank (2012 forest cover, link)
Worldwide gold mining production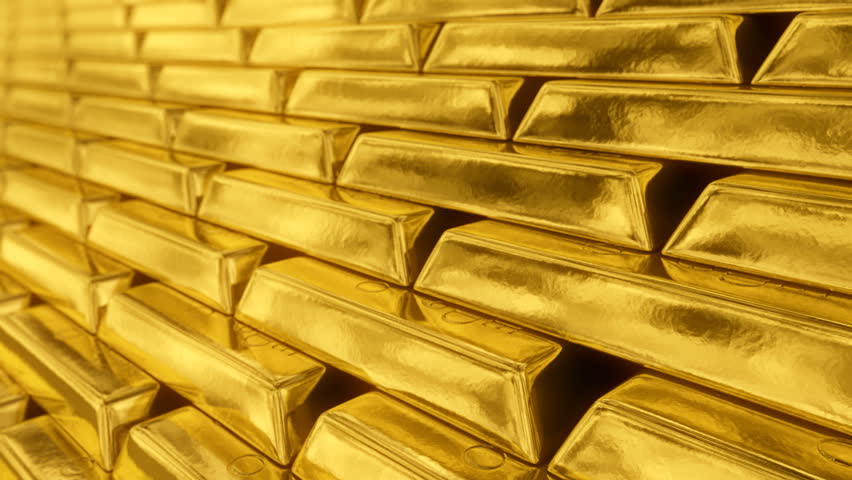 As one of the world's smallest countries, Suriname's annual rate of total gold production doesn't compare to that of larger countries like South Africa, China, Russia, or Peru. But in rate of production relative to area, Suriname actually ranks 10th globally.
Furthermore, these statistics from the USGS do not include estimations for illegal small-scale gold mining, which is more challenging to measure and constitutes the majority of gold mining activity in Suriname (Heemskerk 2010 provides some figures on small-scale gold mining production: link). This means that the actual gold production rate is much higher than represented here, and that much of it is taking place without adequate health and environmental regulations.
Global gold production in recent years has been driven by a sharp increase of international market prices for the mineral. The following chart provides London Metal Exchange prices for gold in USD/oz from 2000 until today (4-11-2016). In spite of the drop in USD/oz from approximately 2013 onward, the international prices for gold remain high. Click here to enlarge the chart.
Data source: USGS (2012 gold production, link)
Description of mining process- Two different kinds of gold mining are prevalent in Suriname: artisanal and small-scale gold mining (ASGM), and industrial operations.
Small-scale gold mining
The international term artisanal and small-scale gold mining (ASGM) refers to a wide range of activities, ranging from the mere use of pans to sift through the soil, to the deployment of modern machinery such as tractors, hydraulicking engines, and sluice boxes. Both forms are prevalent in Suriname, but the latter makes up the majority of small-scale gold mining production in the country.
Small-scale gold mining is often illegal, but there are a few Surinamese companies like Sarafina NV, Bishumbar, and Grassalco NV that are working with a valid exploitation license facilitating small-scale mining operations. Although Maroons have been mining gold for over 100 years, the modern small-scale mining techniques were introduced to Suriname by garimpeiros, Brazilian gold miners. It is estimated that up to 60% of miners in Suriname are garimpeiros; Maroons and indigenous (33%), urban Surinamese (5%) and other foreigners (2%) make up the remainder (Marieke Heemskerk, personal communication).
Although there are multiple methods (some of which are less deleterious overall), the standard modern small-scale gold mining process usually progresses as follows.
Industrial gold mining
Industrial mining in Suriname: Industrial gold mining has a strong presence in Suriname. Many of the larger mining concessions in the country are granted to international companies. The image on the right is the Rosebel gold mine, operated by Canadian international IAMGOLD. Commercial production commenced in February 2004, and expected total production in 2015 is projected at 290,000 to 300,000 ounces (link). Additionally, the American international Newmont Mining has recently began to construct a second industrial mine in the Merian region. Its first production is expected in late 2016, and annual total production is projected at around 500,000 ounces (link).
Industrial gold mining is frequently cited as being more contained, controlled, and less destructive to the environment than small-scale mining. However, a cautionary reminder about the significant risks from industrial mining comes from neighboring Guyana, where a tailings dam breach at the Omai mine resulted in 400 million gallons of cyanide-laced material spilling into the Omai and Essequibo rivers.
The following Al-Jazeera feature presents a short but substantive overview of industrial mining in particular:
Video source and copyright: © 2015 Al Jazeera English
Measuring the rate of deforestation caused by gold mining
ACT is using remote sensing technologies to monitor and analyze gold-mining activity in Suriname. Our goal is to continue to generate accurate and time-sensitive spatial data for mining activity across the Guianas. This swipe map uses our data to visualize the total extent of gold mining in 2000 (orange), and in 2014 (red). Use the swipe tool and bookmarks (top left) to explore particular areas of interest.
Processed, unrefined clumps of gold. Source: Chemservice (link)
The data was generated through a supervised classification of the University of Maryland's Global Forest Change dataset, which compiles forest cover loss across the entire globe at a 30m² pixel resolution. Using this data, we are able to rapidly generate accurate figures on the total extent of gold mining activity to estimate and monitor the expansion of the threat. The following chart shows a strong correlation between the increase of the global per-ounce price of gold, and the calculated expansion of gold mining in Suriname.
Total extent of gold mining in 2000: 4,369 hectares
Total extent of gold mining in 2014: 41,136 hectares
Percent increase from 2000 to 2014: 893%
Within the REDD+ for the Guiana Shield project, forestry services from across the Guianas recently sponsored a collaborative study titled "Monitoring the impact of gold mining on the forest cover and fresh water in the Guiana Shield." The research includes a comprehensive and scientific analysis of deforestation caused by gold mining across the Guianas and was carried out by a team of experts from the forestry and environmental services of Suriname (SBB), Guyana (GFC), Amapá (SEMA) and French Guiana (ONF). It was published in September 2015 and made available here: click to read.
Additionally, a comparable study on quantifying gold mining in Suriname using publicly available forest cover change detection data was done using data from Terra-i: link.
Data source: Hansen/UMD/Google/USGS/NASA (gold mining)
Contaminated rivers: threat of mercury poisoning
Small-scale gold mining at the Merian region, nearby the Marowijne river. Imagery courtesy of DigitalGlobe (2012).
In addition to being a key driver of deforestation, small-scale and industrial gold mining carry significant threats to ecosystem services and human livelihoods, both proximate to the source and further afield.
Mercury—identified by the World Health Organization (WHO) as among the top ten chemicals of major public health concern globally (link)—is the key component used in most small-scale mining operations to separate gold from soil. Standards for mercury dumping are generally low across Suriname, with mercury-tainted mud streams from sluice boxes freely allowed to run into nearby creeks.
Mercury is a persistent substance meaning it can linger in the environment for thousands of years. Mercury also builds up in living organisms through a process known as bioaccumulation. As predatory species eat many smaller, contaminated organisms, mercury levels become magnified higher in the food chain.
Therefore, in aquatic ecosystems large predatory fish are most likely to carry high quantities of mercury. Unfortunately these species are also typically favored for human consumption, making consumption of fish the primary cause of ingestion-related mercury exposure. In Suriname, fish like Anjumara (Hoplias aimara) and piranha are a key source of protein for inhabitants of the interior and are delicacies on the coastline. However, scientists in the country are now warning against overconsumption of these species due to mercury risks (link).
Fisher holding an Anjumara fish. Source: Alles over sportvissen (link)
Mercury exposure has serious repercussions for human health and even small amounts of mercury can lead to serious neurological and behavioral complications including sensory impairment, tremors, memory loss, insomnia, headaches, lack of coordination, kidney failure, impaired reproductive capabilities and child development disorders. WWF Guianas recently sponsored a study examining the deleterious effects of mercury pollution on human health, available here.
Unfortunately, much of Suriname's population is at risk of mercury exposure due to upstream mining activity. Suriname's rivers flow downstream from north to south, terminating in the Atlantic Ocean along the coastline where most of Suriname's population lives. The largest districts of Paramaribo, Wanica, and Commewijne together have close to 400,000 inhabitants, approximately 74.5% of the country's total population in 2012. The Suriname, Commewijne, and Saramacca Rivers that flow into these districts are all heavily affected by high intensity gold mining further upstream.
This map visualizes the potential downstream river pollution risk for runoff of toxic chemicals used in the mining process, such as mercury. The purple areas are districts with high population density, and the orange water bodies are sections of the rivers with proximate gold mining further upstream. It should be noted, however, that not all small-scale gold mining operations are equally guilty of polluting; some gold miners are more judicious about responsible mercury disposal than others. This map represents the risk levels across the board; more scientific research needs to be done to investigate the exact mercury levels in each of the affected water bodies depicted here.
The capital Paramaribo along the Suriname River, as seen from an airplane.
It is important to add the caveat that any "upstream effect" (through fish swimming upstream or general atmospheric absorption) is not being taken into account here. One scientist has calculated that at least 10,000 – 20,000 kg of mercury is released into Suriname's environment annually, and that the amount of mercury "outgassed" to the atmosphere surpasses the amounts deposited into streams (Ouboter 2012).
Data source: Hansen/UMD/Google/USGS/NASA (gold mining)